Sexual Respect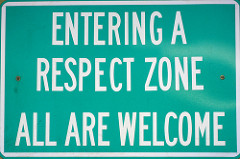 The Institute for Global Engagement would like to make you aware of
Grinnell College policy concerning sexual harassment
while you are on an approved absence from the college to participate in an off-campus study program, course-embedded travel or a Global Learning program: Grinnell College policy prohibits any harassment based on sex, race, color, age creed, veteran status, national or ethnic origin, disability, or sexual or affectional preference. According to Title IX of the Department of Education, sexual harassment includes sexual assault and sexual violence. As a student at Grinnell College, there are resources and options we will provide should you experience sexual harassment. If you have experienced harassment, there are confidential resources you may call or contact by email. We encourage you to connect to Title IX by calling or email so that you have all of the options available.
If you experience sexual misconduct we encourage you to go to a safe place, find someone you trust, and seek medical attention, if needed. You are also encouraged to contact specific staff members designated by your particular off-campus study program if you wish to directly report sexual misconduct or seek assistance. To report sexual misconduct and/or seek assistance from a Grinnell College staff member, please contact Campus Safety and Security by calling +1-641-269-4600. This number is answered by Campus Safety and Security staff 24 hours a day, 7 days a week. These trained and caring staff can help you get connected to confidential and/or non-confidential College resources (based on your preference).
In a non-emergency situation where you prefer to communicate by email, please be aware that the college offers a range of confidential resources. You may also contact the Title IX Coordinator and/or any of the Title IX Deputy Coordinators:
Bailey Asberry, Title IX Coordinator, titleix@grinnell.edu, (641) 269-4999​
Jeff Pedersen '02, Title IX Deputy Coordinator for Athletics, pedersej@grinnell.edu​
Deanna Shorb, Title IX Deputy for Confidential Response & Support, shorb@grinnell.edu
Additionally, off-campus study students will also be affected by the policies of their individual off-campus programs and the laws of the city, state, or country in which they operate. At your request, Grinnell College staff can also assist by contacting your program to act as your advocate and help to ensure that you receive all due care, attention, and assistance from the program itself. Grinnell College regulations and judicial procedures with respect to sexual harassment will apply to Grinnell students who are studying on non-Grinnell programs. Students participating in the Grinnell-in-London, course-embedded travel or GLP as well as Ninth Semester Programs are also subject to Grinnell College policies concerning harassment. You are encouraged to report sexual harassment so that you are afforded the remedies, resources and options uniquely available in higher education. Grinnell College prohibits retaliation against the complainant or the respondent (the accused person).
Other Resources
Pathways to Safety International
provides assistance to empower victims of interpersonal and gender-based violence abroad.
RAINN
is the nation's largest anti-sexual violence organization assists survivors.