Advising Questionnaire & Request an Appointment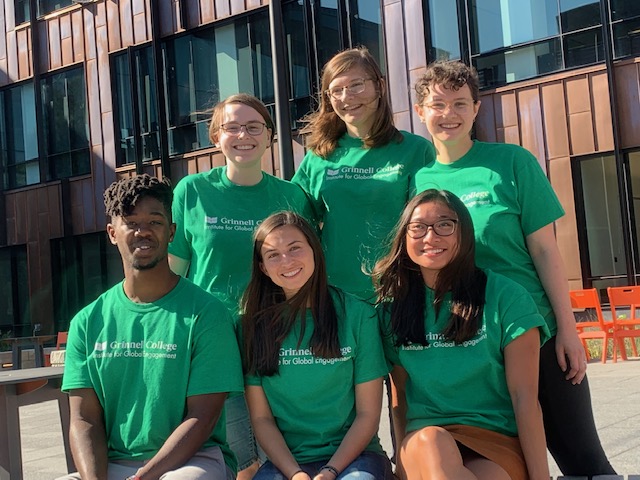 Advising Sessions
If you are beginning to consider your options for off-campus study, please fill out a required Advising Questionnaire online before meeting with someone in the office. Your answers will assist in guiding your session and help you explore options. Note: Use your Grinnell login credentials (email address and password).
The Advising Questionnaire is designed to help students consider options through self-reflection and required meetings:
1. OCS 101 Information Session OR a meeting with a Global Envoy peer adviser. Info sessions will be held on September 4, 2019 HSSC S3325 at 4:00 - 5:30 pm or at 7:00 - 8:30 pm, and on most Thursday evenings from 7:00 - 8:30 pm in the Global Living Room near the HSSC's atrium. If you are unable to attend these sessions, you can schedule a meeting with a Global Envoy peer adviser to go over nuts & bolts:
Make an advising appointment with a Global Envoy
A
Global Envoy peer advisor
can help with addressing initial questions, trouble-shooting the application process, and helping you prepare for your off-campus study experience. In addition to being available for individual appointments, Global Envoys have walk-in hours:

Fall 2019 Walk-in Hours
Monday to Friday 10 am to 4 pm

Please check-in at the reception area of the Global Suite on the 1st floor in the North Pavilion (along 8th Avenue) of HSSC before your appointment.
2. Advising appointment with an OCS staff member:
Make an advising appointment with Alicia Stanley, Director of Off-Campus Study
3. Meeting(s) with one or more Campus Program Advisor(s). You will be asked to note two things you learn from the conversation(s) in your Advising Questionnaire.

Email ocsappt@grinnell.edu for general questions regarding the application process.
Updated September 2019