Global Learning Program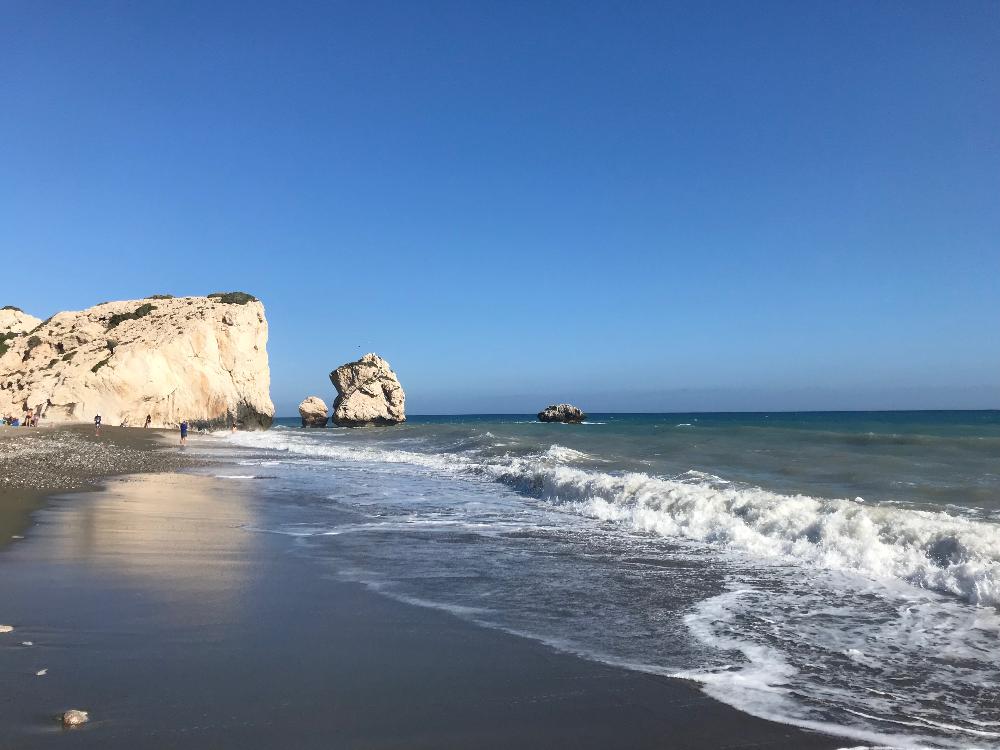 Beach in Cyprus
The Global Learning Program (GLP) runs two types of program during the Spring semester. Tutorials are for first-year students and the GLP Second-Year Seminar is for second-year students. Both explore specific themes on global issues. Courses are interdisciplinary and taught by a pair of Grinnell faculty. Travel takes place during a period of the academic recess such as Spring Break and/or in May after the spring semester ends. These global experiences are typically in two or more countries, regions, or ecosystems and a total of more than 3 weeks!
Program Details:
Cost – A $400 participation fee is charged to participant's account the month before the start of the spring semester.
Otherwise, all flights, accommodations, ground transportation, visa fees (if necessary), and tours, entry fees, and course materials are covered. Most meals are also covered by the program, but you will be required to pay for at least one meal per day. Participants may want to allocate money for snacks and souvenirs, too.
Prerequisites – The first-year tutorials have no prerequisite, but the second-year seminars may include a language requirement.
Duration – The course is one semester long and the international visits total 3-4 weeks.
Time of year – The on-campus portion takes place spring semester. The travels could take place at one time in the summer or be broken into multiple segments, such as for the duration of Grinnell's two-week spring break, plus a summer portion.
On-Site Arrangements – Depending on where you are in the world, these arrangements will vary.

Accommoda

tions can include hostels, hotels, home stays, university residence halls, and apartments.
Ground transportation can be buses, trains, or taxis but a lot of transportation is simply on foot. Pack your walking shoes!
Local visits while traveling are abundant. Outings in each location in the itinerary will be prescribed by your faculty leaders so that they complement the course theme and syllabus. You receive exposure not only to your faculty leaders' expertise but also to the host cultures' native lecturers and experts.
Spring 2020
1st Year Experience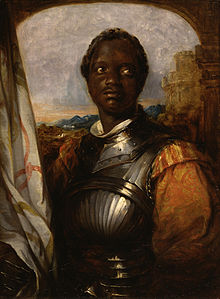 led by John Garrison, English Department, and Kelly Maynard, History Department.
During this experience, students will engage in an in-depth examination of the figure of Othello – studying not only his appearance in drama and opera but also the cultural contexts that inform these depictions. The course will concentrate upon two central case studies: his appearance in Shakespeare's play Othello (1604) and then his re-imagining as an operatic figure in Verdi's Otello (1887). Othello represents a profound "Other" for fellow characters and for audience members alike: he is a former Muslim converted to Christianity and a dark-skinned soldier navigating aristocratic white society. He thus offers an intriguing starting point for exploring how theater and opera function – often problematically – to make sense of difference. To experience first-hand how these issues operated when the works first premiered and today, the group will explore locations replicating the environments where audiences would have encountered the works. First, a spring break visit to Washington D.C. Then May 18-31, the group will visit Venice, Italy and then the exploration will culminate in Cyprus, a key location of confluence for different racial and religious groups and an evocative closing site for the course.

Upper-level Experience
This seminar focuses on the detective genre and crime genre in Spain produced from the end of the Franco dictatorship (1978) to the present day. The course will investigate cultural sources produced since the transition to democracy, such as architecture and popular music, in order to interrogate the inherent changes in cultural and economic transformation that Spain has experienced since the late 70s to the 21st century, as part of the wider effects of globalization and regional integration. Use of critical articles on both the primary source texts and on the detective genre in general will broaden the analysis. Travels will take place over spring break to Seville, Madrid, and Barcelona, Spain, March 14-27, 2020. The class will also cover the detective genre through visual culture during the 2nd half of the semester and will utilize the students' familiarity with these cities geographical areas in order to expand analysis and investigation.
Past courses offered.
For more information, contact Susie Duke, Program Coordinator at dukesus@grinnell.edu or 641-269-4738.
Updated July 2019