Course-embedded Travel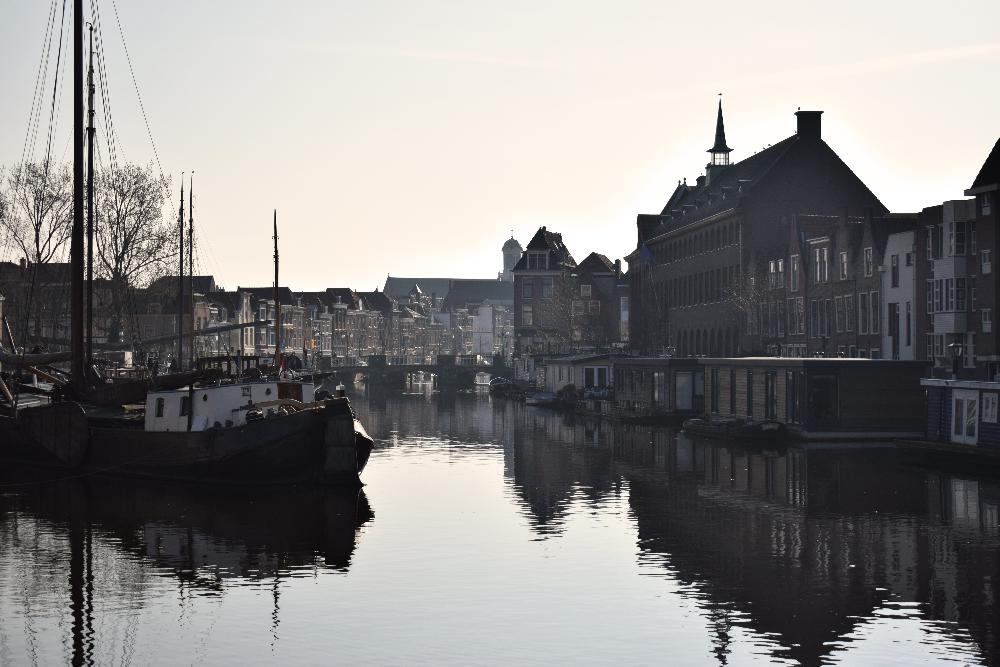 photo by Leina'ala Voss '18 at University of Leiden
Course-embedded travel allows you to study a particular topic for a semester and travel for 7-14 days under the guidance of faculty. These 200- or 300-level courses have international perspective, bolstered by traveling to a particular site, in the U.S. or abroad, during a period of academic recess.
A participation fee is required and the amount may vary from $250 for a course with domestic travel to $400 for international travel. Most costs such as travel and lodging will be covered. The participation fee will be added to the student tuition bill and is due by the first day of classes. If payment of this fee causes you financial concern, please contact Gretchen Zimmermann in the Financial Aid Office to discuss loan options to cover this additional cost for attendance.
Contact Lynn Stafford at stafford@grinnell.edu for more information.
Previously offered courses:

PST 295-01 Unlocking Policy Neglect: Comparative Agenda Setting

Why are global challenges like climate change, human rights abuses, and inequality treated with little urgency by policymakers? This course examines how policy agendas are set in the public, the media, and ultimately in important decision-making institutions as well as why some problems face challenges in making it onto the policy agenda. The course will be taught from Leiden University College in the form of a small, online personal course. The course will be sponsored by Grinnell College professor Wayne Moyer. This class includes course-embedded travel during the first week of Spring Break to Leiden University in the Netherlands. Students will engage in dialogue on course materials and research projects with their Leiden University peers and with Professor Zicha. They will also conduct a few visits to local organizations that work in related policy areas. Participation is required.

THD /ART 295 Cross Just for You: Between Art and Performances

For this interdisciplinary course, eight students from Theatre and Dance, Art, and Music will explore the theoretical framework and creative process of staging performances for an audience of one as they work to blur the boundaries between the visual and performing arts. Students enrolled in the six-week short course will design and stage their own original work at the College during the first six weeks of the spring semester. They will then travel to Taiwan to collaborate with professors Craig Quintero and Andrew Kaufman and members of Riverbed Theatre in creating a site-specific performance/ installation at the Taipei Museum of Contemporary Art. Enrollment is limited to eight students and requires permission from Professor Kaufman or Quintero. Participants will be selected based on an audition/portfolio.

ART 295-03 Art, Media & the Built Environment in Cuba

In his famous 1961 speech to artists, writers, and intellectuals, Fidel Castro proclaimed: "Within the Revolution, everything…" Castro was indicating not only the terms of censorship for the new socialist government, but the ideological means of cultural production that would come to dominate the island nation in the following decades. This class analyzes art, media, and the built environment as they relate to concepts of revolution, utopia, and cubanidad, or "Cubanness." Looking at material ranging from works by Cuba's artistic vanguardia of the 1920s to contemporary debates regarding internet access and new media, we explore how the visual can be both symbolic of state interests and illustrative of subversions to the state. Prerequisite: ARH 103. Instructor: Rivera

BIO 365 - Microbiology

This course examines the structure, physiology and genetics of microorganisms. Emphasis is placed on studying of the diversity of microbes and exploring how microbes shape the environments they inhabit. A significant component of this course will be the critical evaluation of primary literature, along with an emphasis on written and oral communication skills. In the laboratory, students conduct independent research projects involving culture-dependent and culture-independent techniques. Two lectures and one laboratory each week. Prerequisite: BIO 252 or BCM 262.
Note: Not offered every year. Fall 2017 only - This class includes course-embedded travel during Fall Break to Montana State University and Yellowstone National Park to engage with scientists studying unique microbial communities. Participation is required. Instructor: Hinsa-Leasure

EDU 217 - Comparative & International Education in South Africa

Education can be a vehicle for world peace, reducing poverty and creating greater equality in the world. Or such is the claim of a multitude of education projects funded by grassroots initiatives and transnational organizations, including UNESCO, the World Bank, and nongovernment organizations (NGOs). In this course we learn to evaluate transnational education projects against their stated and implied goals, while considering their impact on local economies, communities, and education systems. We also investigate how globalization and democratization implicate education in broadscale changes. Student interests influence the countries we use in our case studies. Prerequisite: EDU 101 or second year standing. Instructor: Michaels and Ketter